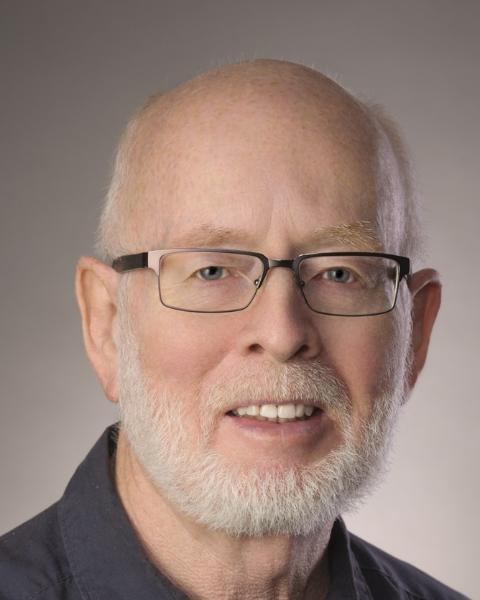 FAIR REALTY
129 Nanaimo Avenue W
Penticton
V2A 1N2


For Outstanding Service
Search for Property in Beautiful South Okanagan
Residential
Any
Single Family
Half Duplex
Townhouse
Condo/Apartment
Full Duplex
Triplex
Fourplex
Mobile
Modular
Lots/Acreage
Farm
Recreational
Commercial
Any
Building Only
Building & Land
Business & Leasehold
Business & Property
Business Only
Land Only
Multi-Family
Industrial
Min Price
Any Price
$25,000
$50,000
$75,000
$100,000
$125,000
$150,000
$175,000
$200,000
$250,000
$300,000
$350,000
$400,000
$450,000
$500,000
$550,000
$600,000
$650,000
$700,000
$750,000
$800,000
$850,000
$900,000
$950,000
$1,000,000
$1,250,000
$1,500,000
$1,750,000
$2,000,000
$2,500,000
$3,000,000
$4,000,000
$5,000,000
$6,000,000
Max Price
Any Price
$25,000
$50,000
$75,000
$100,000
$125,000
$150,000
$175,000
$200,000
$250,000
$300,000
$350,000
$400,000
$450,000
$500,000
$550,000
$600,000
$650,000
$700,000
$750,000
$800,000
$850,000
$900,000
$950,000
$1,000,000
$1,250,000
$1,500,000
$1,750,000
$2,000,000
$2,500,000
$3,000,000
$4,000,000
$5,000,000
$6,000,000
Min
Any
200 Sqft
300 Sqft
400 Sqft
500 Sqft
600 Sqft
700 Sqft
800 Sqft
900 Sqft
1,000 Sqft
1,100 Sqft
1,200 Sqft
1,300 Sqft
1,400 Sqft
1,500 Sqft
1,600 Sqft
1,700 Sqft
1,800 Sqft
1,900 Sqft
2,000 Sqft
2,500 Sqft
3,000 Sqft
3,500 Sqft
4,000 Sqft
4,500 Sqft
5,000 Sqft
6,000 Sqft
Max
200 Sqft
300 Sqft
400 Sqft
500 Sqft
600 Sqft
700 Sqft
800 Sqft
900 Sqft
1,000 Sqft
1,100 Sqft
1,200 Sqft
1,300 Sqft
1,400 Sqft
1,500 Sqft
1,600 Sqft
1,700 Sqft
1,800 Sqft
1,900 Sqft
2,000 Sqft
2,500 Sqft
3,000 Sqft
3,500 Sqft
4,000 Sqft
4,500 Sqft
5,000 Sqft
6,000 Sqft
We understand the relationship between homebuyers and their agent must be based on trust, mutual goals and understanding. This is why your interests are first and foremost to us.
The real estate process requires negotiation of complex issues. We are committed to working in your best interests. We will help you to secure the best possible price, with the most favorable terms, in the shortest period of time, with the least amount of stress.
When searching for your dream home, it's important to be well informed of the Real Estate market. To help you with this process, consider the following factors:
What features do you require in a home to satisfy your lifestyle now?
Five years from now?
Will your needs change?
What is your budget?

These are decisions only you can make, but we will do everything possible to match you with your dream home.
Helping you find the perfect property is just the beginning. Once you have found the perfect property, our job has just begun.
We will
help in the preparation of the Contract of Purchase and Sale,

Assist in the negotiation process

Assist with other requirements – property inspections, well inspections,

Assist with the completion and possession process.
For Outstanding Service in the search for your new home, please contact Jim and Mary
Selling Your Home - Why it Pays to Use a REALTOR®
Before selling your home, you will need a clear understanding of the legal issues and potential pitfalls. One wrong action could result in a lot of cost and frustration, which is why it is essential to have a REALTOR® working with you, as he or she will make the sale of your home a successful and satisfying experience.
Greater exposure
REALTORS® use the Multiple Listing Service® (MLS®) to give your home maximum exposure. MLS® is a computer-based system that relays valuable information about your home to hundreds of REALTORS® and potential homebuyers.
Setting a price
Setting a price for your home is an important but difficult process. Again, this is where the services of a REALTOR® prove invaluable. REALTORS® have the experience to help you understand how the market works and decide upon a realistic price that meets your goals. REALTORS® also pre-screen potential buyers to make sure only those who are serious and financially qualified view your home.
REALTORS® will also develop a marketing plan to help your property receive maximum exposure. This will likely include placing your home on the MLS® system and placing a "For Sale" sign on the front lawn. The plan will likely also include arranging open houses for other REALTORS® and potential buyers, and developing advertisements and feature sheets/mailers to market your home.
Once you have accepted an offer to buy your home, your REALTOR® will help ensure that all the proper paperwork is completed. He or she will also make sure that both parties meet the necessary conditions outlined in the agreement.
Why working with a REALTOR® makes sense
When you work with a REALTOR® you will likely get a better price for your home than if you try to sell it yourself. Apart from the financial benefits, however, there is an extra measure of comfort and security that comes from having a REALTOR® on your side. Remember that REALTORS® are governed by a code of ethics and standards of business practice. They have also been trained and licensed under the provincial Real Estate Services Act to assist in transactions involving real property. When it comes to buying or selling property, using a REALTOR® just makes sense.
Jim moved to Osoyoos from Southwestern Ontario, with stops in Calgary, Nanaimo, Vancouver, Victoria and 35 years in White Rock. He studied Business, Accounting and Real Estate at Fanshawe College, Conestoga College and at UBC.
His community involvement includes 15 years of coaching and umpiring amateur fastpitch, volunteering at the Greater Vancouver Open Fastpitch Tournament, White Rock Sea Festivals, the Greater Vancouver Open Golf Tournaments and the Tour de White Rock bike races.
Jim is a husband, father and grandfather of five, who has been passionate about real estate since purchasing his first home in Nanaimo in 1972 - and yes - he is experienced.
Jim completed his first Real Estate Course in 1974.
After 4 decades of experience in Real Estate, Design, Construction, Sales and Management, Jim retired. After a few years of retirement, (which was spent designing and completing several minor and major renovations), and with the encouragement of his wife and family, Jim and Mary moved to Osoyoos and Jim began assisting Buyers and Sellers to fulfill their real estate dreams.
Jim's goal remains the same - to ensure the client is number one, and they receive Outstanding Service.
Fair Realty provides the Brokerage Expertise and a host of technology platforms to assist Jim provide cutting edge service to both his Selling Clients and Buying Clients.
Jim's Mission Statement is to "assist each and every one of my clients to achieve the best possible price, in the least amount of time, with a minimum of inconvenience".
!Home.view_full_search_screen!